As we see the climate around us getting worse and worse, we believe that business owners need to be as environmentally conscious as the consumer in a combined effort to slow down climate change. With our annual Women's Entrepreneurship Conference hosting competitions for our sister company 30 Second Pitch, we run into businesses looking to make a change. So we're here to feature some of the companies we have encountered and feel inspired by! Although we would love to feature as many environmentally friendly companies as possible we will only be able to feature those we have directly spoken to and interacted with.  
Featured Companies
Revased
Having worked with Revased for our Women's Entrepreneurship Conference we are more than 
grateful to put their wonderful work on display. Their mission is to reduce waste in the floral industry by recycling floral arrangements and giving them a second life with new clients looking for an eco friendly bouquet. They work with special events and/or individual clients in relocating floral arrangements at the end of an event by having the arrangements recycled or composted instead of having them instantly thrown away. By recycling these arrangements Revased aims to give these flowers a second life through offering subscriptions to clients who enjoy the element of surprise that comes with recycled and rearranged bouquets. Their unique and creative business has  not gone unrecognized either as they have been accepted into two prestigious accelerators and have even been featured in The New York Times! 
Bramble
One of the winners from our 30 Second Pitch Competition, Bramble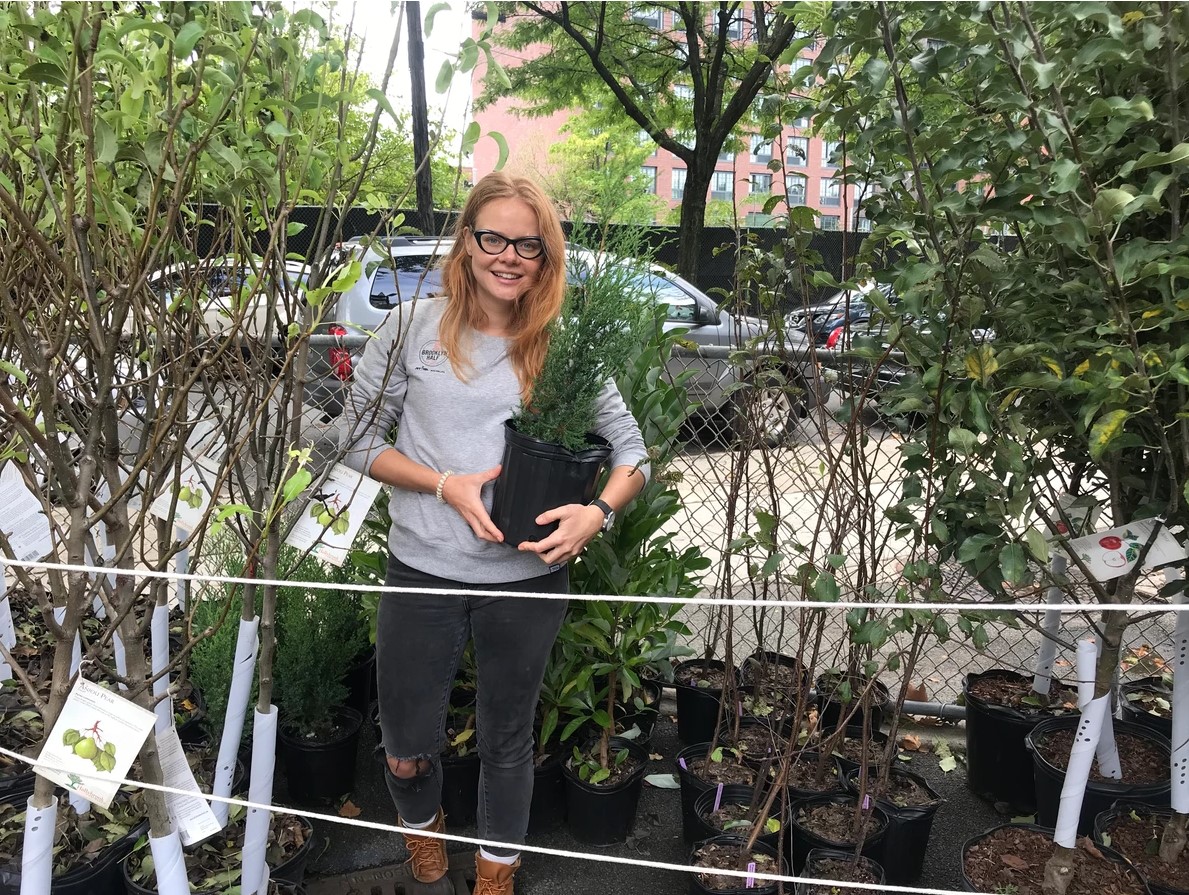 is a company looking to help in the fight against climate change by bringing more plants into the city. They look to bring more greenery around the city by bringing more plants into our urban life. By planting and developing gardens for communities they hope not only to brighten up the concrete jungle but "practice natural sciences, including gardening, forestry, landscape design." All these efforts can be seen through the projects they have installed throughout the city, including planters and community gardens, to make a home for the bees and insects bringing nature back into the city.
Makher Studio 
Our most recent 30 Second Pitch winner,
Makher Studio is creating affordable and environmentally friendly offices and living spaces by transforming shipping containers into creative spaces.Their mission is to offer a cheaper alternative to help entrepreneurs in marginalized communities by making affordable and stylish spaces out of shipping containers that won't force them to go into debt. Not only are they helping the entrepreneurs in these communities, but work in collaboration with the people in these communities to help create opportunities for individuals and local companies in need. They have even been featured in an interview with CBS for their innovative ideas. Continuing to work through COVID-19 they even created a shipping container clinic prototype in an effort to make them more accessible!
We're All In This Together
As we all continue to become more conscious of our actions that leave lasting effects on the environment we need to make a combined effort to lower our carbon footprint. As previously mentioned, consumers are not the only ones responsible for making a more environmentally friendly lifestyle available. Business owners must also make a change and bring sustainability into their own companies so we all do our part!