This Women's History Month we want to continue to bring everyone inspiration and education as you pursue your entrepreneurial dreams. You can already find plenty of helpful videos of our past speakers and panels on our YouTube channel. Check out the rest of our blogs for more current news and advice, and follow our newest venture the Never Too Late Podcast featuring people from all walks of life and backgrounds that truly prove it's never too late!
For this Women's History Month blog, we want to feature none other than the Notorious RBG herself Ruth Bader Ginsburg. Ginsburg was an incredible inspiration for women of all ages and backgrounds. She was a woman in law when they were not welcome into the space, and she succeeded nonetheless. She triumphed over the stereotypes that were held over her as she fought for equality. From her early career as a student in Harvard, to Columbia, to becoming a law clerk, professor, and ultimately a  Supreme Court Justice.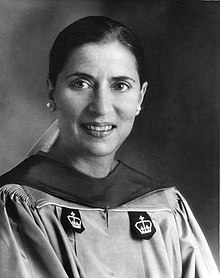 Ginsburg came from a working class family in Brooklyn, New York, where she excelled academically and was a resoundingly focused young adult. Despite her mother passing away when she was only 18, she gave her some of the advice that Ginsburg would use throughout her career as she struggled against discrimination and not being taken seriously despite her strong acacdemic background.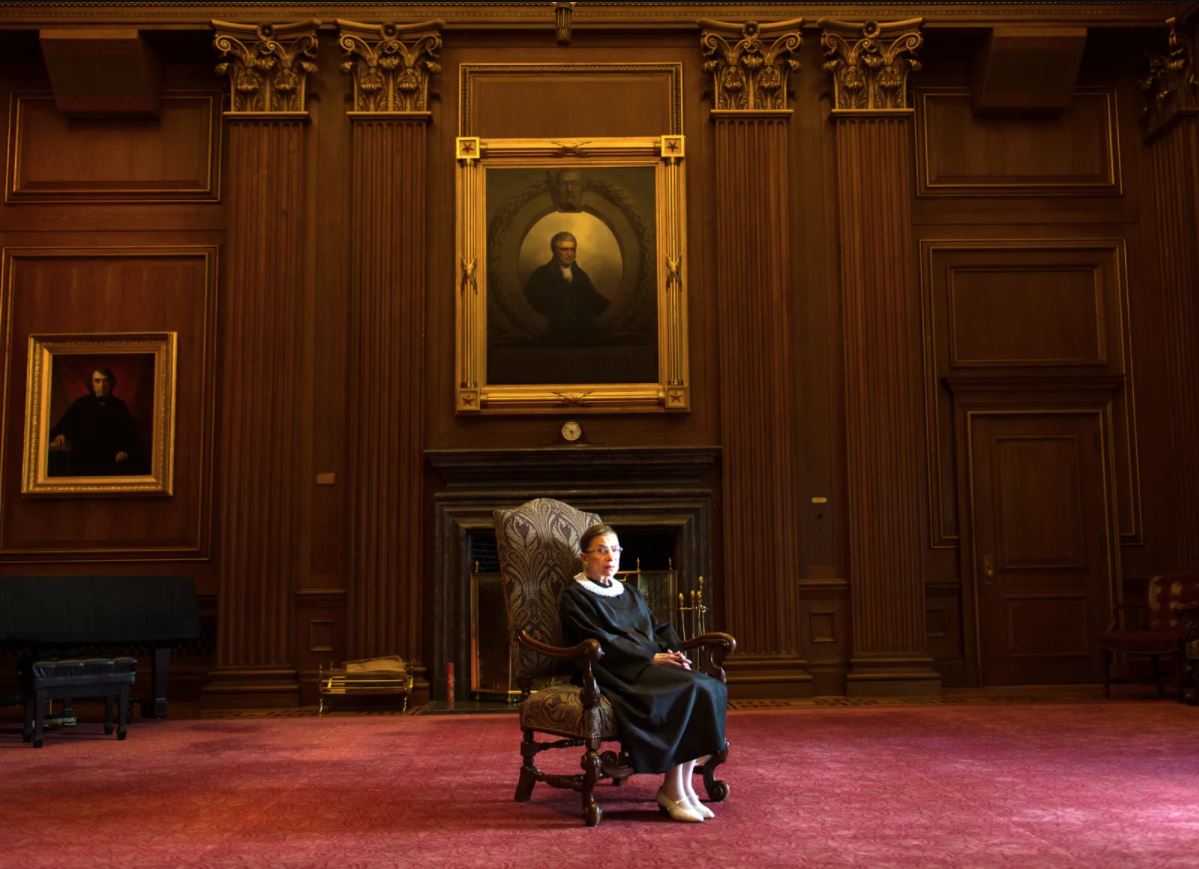 "My mother's advice was, don't lose time on useless emotions like anger, resentment, remorse, envy. Those, she said, will just sap time; they don't get you where you want to be. One way I coped with times I was angry: I would sit down and practice the piano. I wasn't very good at it, but it did distract me from whatever useless emotion I was feeling at the moment."
As a student in Cornell, she continued to excel in her studies, and met her future husband Martin Ginsburg whom she would later describe as the only man who "ever cared that she had a brain." When Martin was drafted into the army, she followed him to Oklahoma where he was stationed, where she had their first child, Jane. After her 2 years in Oklahoma, the two of them went back to school, this time to Harvard where she excelled yet again, and was appointed as editor of the prestigious Harvard Law Review. When her husband graduated from Harvard, he accepted a job offer in New York, and Ginsburg again followed him to New York, enrolling in Columbia to finish her studies. She graduated tied for first in her class from Columbia Law but was unable to find a job as a lawyer. Despite her incredible academic background and because she was a woman and a mother, she was passed over, not taken seriously, and told to find a career as a secretary instead. Thankfully, one of her Columbia law professors spoke to Judge Edmund Palmieri who hired her as his law clerk where she (of course) did an incredible job and opened the position up for even more women in the future. 
She went on to be a law professor at Rutgers University, creating her own gender equality class, and even securing tenure! As a professor, she fought for equal pay for female academics at her university, who were few and far between in the 1970s. She famously said, when the university noted that men had families to support, that so did she.
Photo: Collection of the Supreme Court of the United States via AP
She went on to co-found the Women's Rights Project at the ACLU (American Civil Liberties Union) and would continue to fight for gender equality as a lawyer with the ACLU. Finally able to achieve her dream of being a lawyer, she would become not only an incredible lawyer but one who would make a real difference in law. One of her greatest cases as a litigator was a fight for pregnancy rights in Struck v. Secretary of Defense. Susan Struck, an Air Force captain, got pregnant and was given an ultimatum by the Air Force to have an abortion or quit. Ginsburg argued that the Air Force's policy constituted sex discrimination, but before the case advanced to the Supreme Court, the Air Force reversed course and agreed to let Struck keep her position. Despite not getting to the Supreme Court, her passion and stand made an impact. She went on to tackle several cases regarding gender inequality- read more about her court history here.
While she is most known for her service as a Supreme Court Justice, because of her steadfast passion for her beliefs and integrity, her impact extends beyond her generation. Young women,  girls,  and communities who have felt as if the Constitution wasn't written for them have found a voice through Ginsburg. This article in particular focuses on how she  has shaped the possibility of success for the better: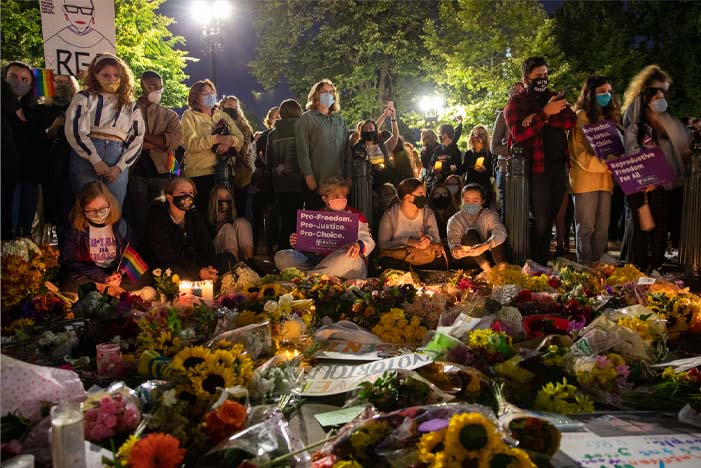 "Hawa Sall, 20, a first-generation college student in New York, said it was Ginsburg who inspired her to attend Columbia, where she's now an undergraduate studying human rights and planning on law school."
Photo: Mourners at a makeshift memorial during a vigil for Supreme Court Justice Ruth Bader Ginsburg outside the Supreme Court in Washington, D.C., on September 19. Photo by Amanda Andrade-Rhoades/Bloomberg via Getty Images
Just as Ginsburg had to work twice as hard, and prove herself to everyone, female entrepreneurs and women in business continue to fight this battle. We've come a long way in the battle for gender equality,  whether it's being taken seriously by our own family and friends, potential investors or an organization. Ginsburg's legacy is not only in the reform she helped pass ( such as the Pregnancy Discrimination Act, an amendment to Title VII in 1978 , Lily Ledbetter Fair Pay Act , etc.) but in the ability to stay true to her passions and continue to move forward, never giving up on her dream to help marginalized groups like women, and the LGBTQIA+ community.