Empowering entrepreneurs
at any age and at any stage
it's
never
too
late to
start

Speakers & Panels
Pitch Contests
Drink Up & Link Up
Women are drivers of the economy, but unfortunately, the economy often fails to fuel them. Did you know that:
-Female founders only receive 2.2% of $130 billion dollars in VC funding
-42% of women report experiencing gender discrimination in business
-Women lack leadership representation, with only 5% of S&P composite's 1500 leadership positions being filled by women

To top it off, women haven't had a stable environment specifically dedicated to fostering their entrepreneurial spirit that is both affordable and accessible. Until now!

Enter the Women's Entrepreneurship Conference—WEC as our supporters know us by. WEC is a series of events put on by parent company Never Too Late To Start that helps women break down entrepreneurial barriers. We achieve this through masterclass events that feature expert speakers and panelists. But let's be honest, a day dedicated to learning is pretty dry! WEC knows how to throw a party, which is why every attendee is treated to our signature cocktail and networking party. Click through to see everything we have to offer!

Speakers & Panels
Pitch Contests
Drink Up & Link Up
There's nothing quite like learning about business from women who reflect your journey. At WEC, treat yourself to renowned business experts who will break down all the fundamentals for you in starting your business. In prior events, this has included:

-Unlocking your entrepreneurial instinct
-How to get your idea off the ground
-Testing the market using minimal viable product
-Branding & marketing
-Financing your business
-Health & wellness
...And more! Our highly curated speakers will stop at nothing to leave you feeling empowered and inspired to start or grow your business.

Speakers
Pitch Competitions
Drink Up & Link Up
If there's one thing a business needs besides a strong female leader, it's money . In fact, the average startup needs $10,000 to get off the ground. In partnership with our sister-company, 30 Second Pitch™, WEC has hosted two game-changing pitch competitions, each with a prize pool in excess of $10,000. Make sure to check back on this site for when we announce our next pitch competitions! In the meantime, check out 30 Second Pitch™ to get a head start on VC funding for your business!

Speakers & Panels
Pitch Contests
Drink Up & Link Up
A fan favorite is our signature Drink Up & Link Up 2 hour cocktail party. Not only do our guests get treated to an open bar and hors d'oeuvres, they also get personal access to business experts at "Ask the Expert" stations. Ask The Expert stations are located around the cocktail party floor staffed by specific industry professionals, who are available to network, mingle, and encourage you at any time! Have a burning question but no one to ask? Don't know where to begin on a certain topic? Or, just want to meet some awesome, like-minded female entrepreneurs? Come to WEC to Drink Up & Link Up with fellow entrepreneurs!

Women's Entrepreneurship Conference
3 Conferences & Counting
We're expecting YOU at our next!
Our mission is to prove that no matter where a woman is at in her life, it's never too late for her to start or grow her business.

Never Too Late To Start is revolutionizing business events. Gone are the days of stuffy "events" with mandated dress-codes, long, drawn out speeches, little to no time to mingle at ticket prices that assume your business must be making money already! We pride ourselves in being the exact opposite. Affordable events. Interesting, relevant, and renowned speakers. And actual time to PARTY.
Our first project was the Women's Entrepreneurship Conference (WEC) in November 2018, and it was very clear by its overwhelming success that we had recognized and started a much-needed movement. There was a huge demand to make WEC an annual or even semi-annual event to keep the momentum building. Through a series of entrepreneurship conferences and events, Never Too Late to Start continues to make an impact, by providing valuable advice from experienced speakers and panelists, access to funding, numerous opportunities for networking, and a chance to feel connected, supported and inspired. In addition to all this, each event takes place in a vibrant location, with a fun, familiar and social atmosphere including food, drinks and a variety of complimentary services, giving Never Too Late to Start a superior and quality edge that is welcomed and appreciated by entrepreneurs.
Never Too Late to Start acknowledges that with age comes many significant advantages when starting a new business, one of which is a commitment to making your passion not only a financial win, but your legacy. Our mission is to help all entrepreneurs, at any stage and at any age. And if you are 45 or older it's not too late at all. It's actually the perfect time.
Watch Video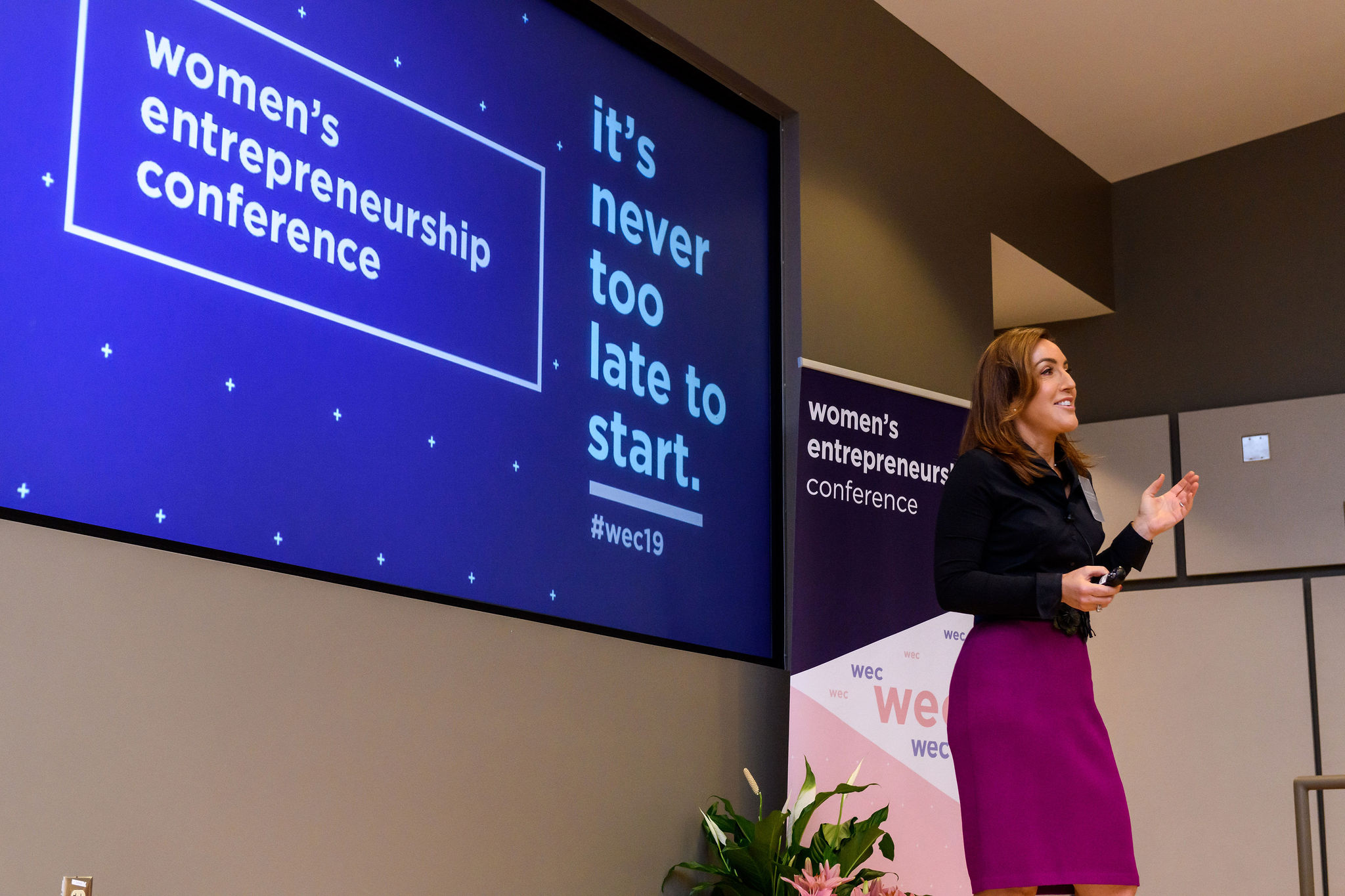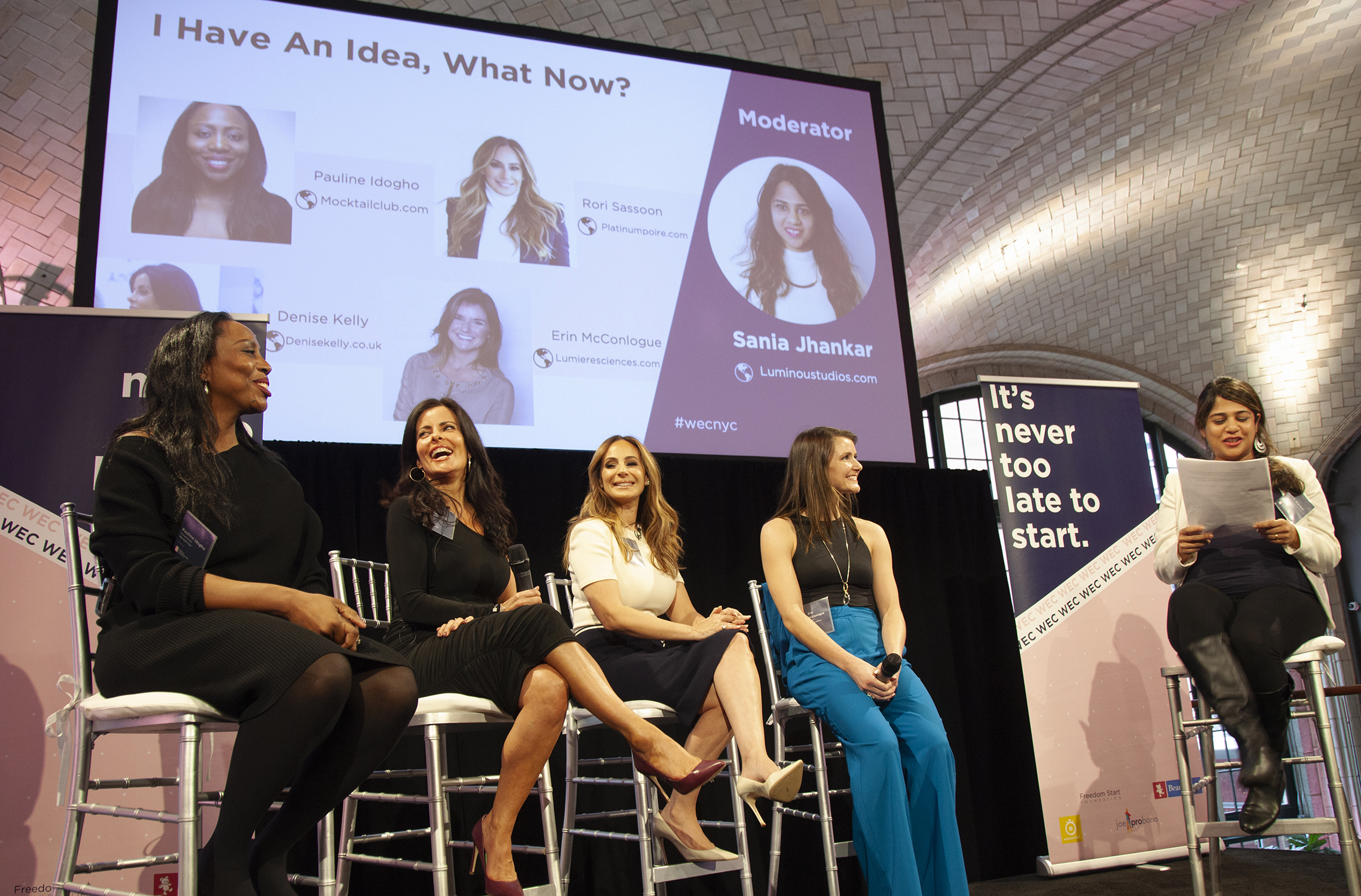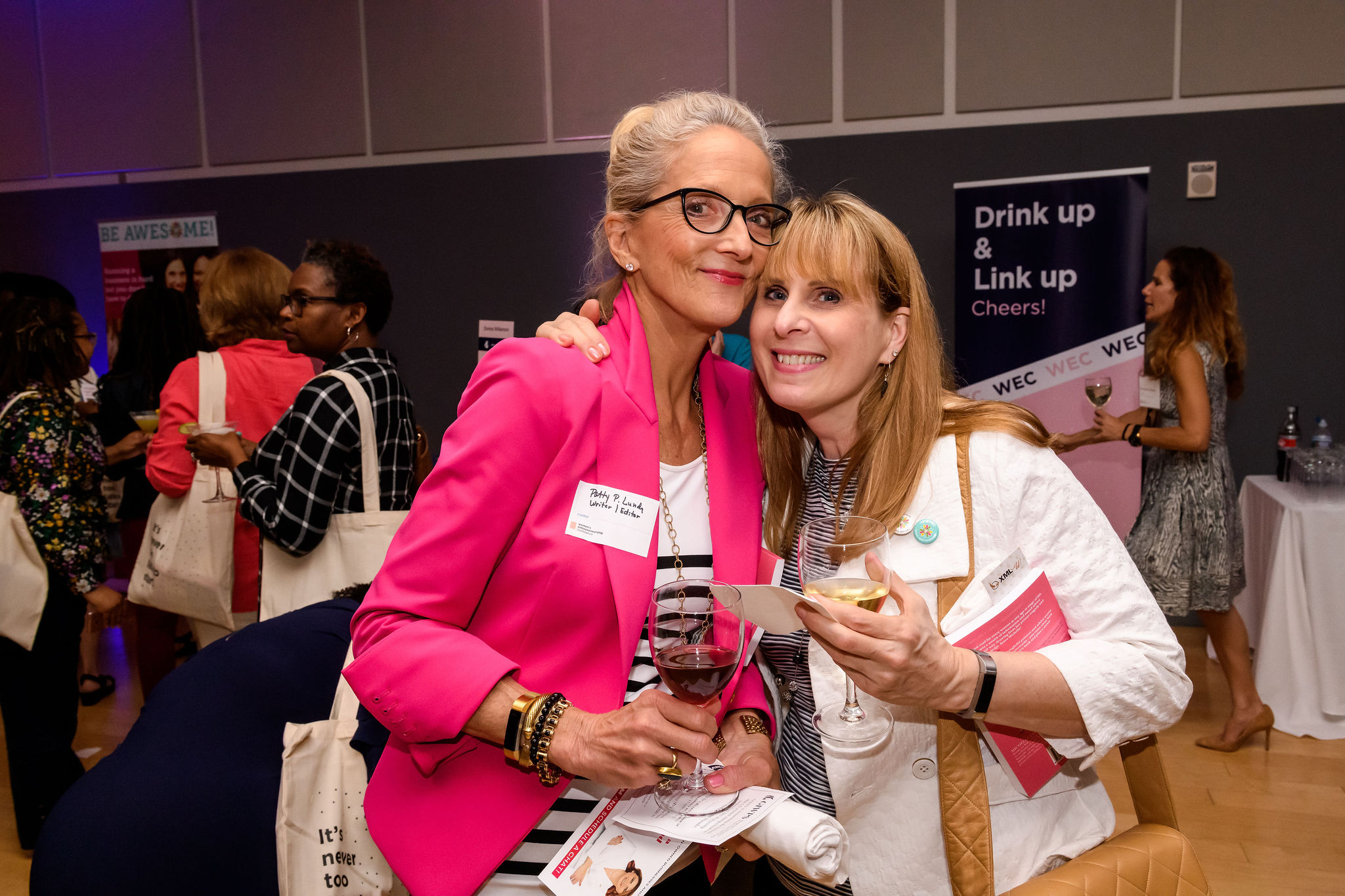 We are WEC.

Check out our podcast!
Our podcast: Never Too Late, is dedicated to highlighting individuals' stories and successes that prove it's never too late to start or do anything in your life. We hope that this podcast will help our listeners in discovering their true potential and prove that no matter what stage of life you are in or what challenges you have faced, there is nothing holding you back! Make sure to check out our blog page for episode transcriptions!

https://www.buzzsprout.com/1822786

January 10, 2023
JAN. 2020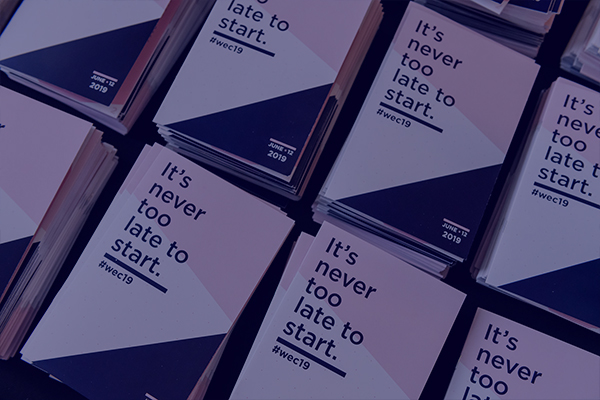 WEC: 30 Second Pitch Competition
IT'S NEVER TOO LATE TO START
WEC DEBUT IN NEW YORK CITY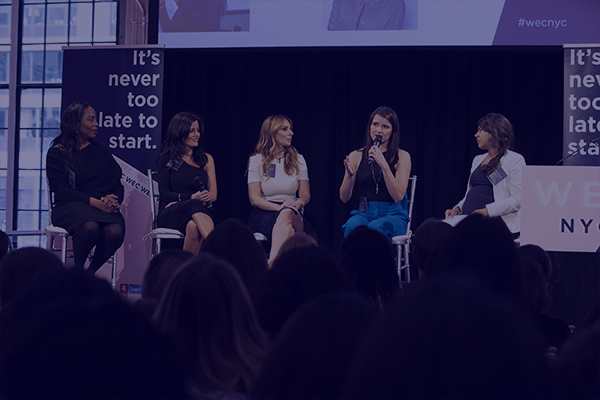 JUN. 2019
wec at
george
mason
university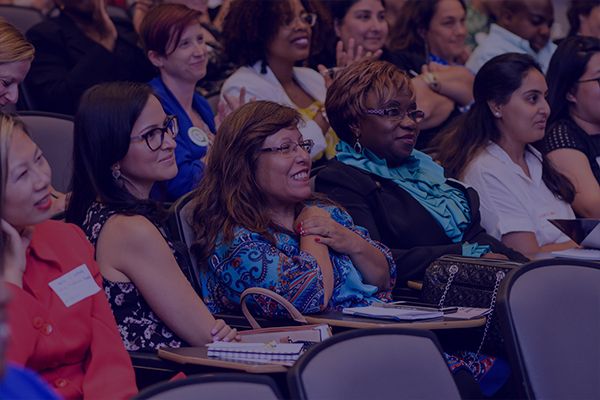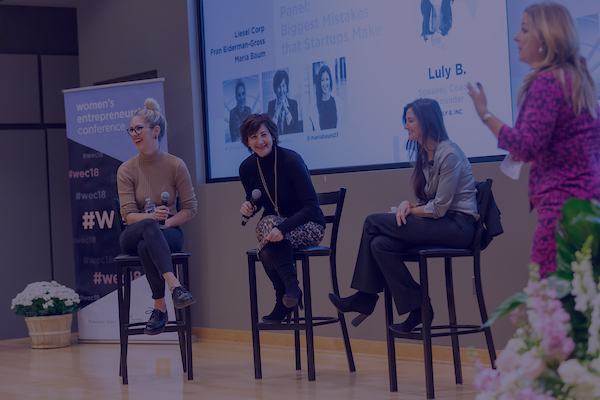 NOV. 2018
FIRST WEC AT
GEORGE MASON UNIVERSITY
CONFERENCE GALLERY
March 28, 2023
WEC: Networking cocktail party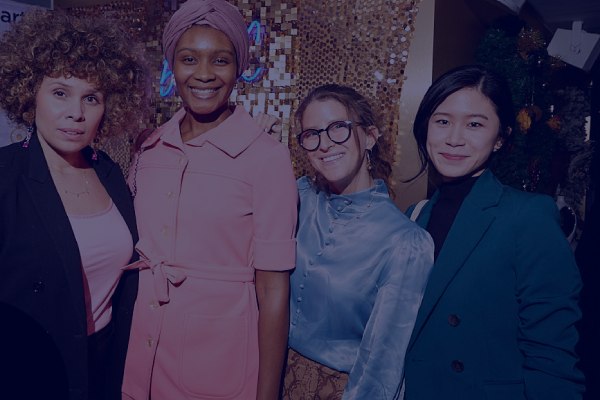 HAVE AN IDEA?
LET'S TURN IT INTO A BUSINESS.
CONTACT US HERE


info@nevertoolatetostart.org
it's never too late to start