Season 10 Comes To An End
Master Chef celebrates the finale of its 10th season by naming 45-year-old Dorian Hunter this season's winner. She is the oldest contestant, as well as the first black woman to win Master Chef. Dorian paid tribute to her family, as she always does, by serving her winning dessert on a plate with her mother's hands to proudly present the encouragement she has received from her family. As mentioned in our previous article, it's been proven that the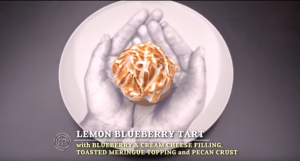 ages of 45 and up are the best equipped to become successful when pursuing their entrepreneurial dreams. This makes Dorian the perfect example to show people that just because you left your dreams on the back burner for a bit doesn't mean they'll burn!
From Creeler to Chef
Hunter quickly grew the favor of judges and the viewers alike through her humility and southern charm. Her deep-rooted sense of family is very prevalent as she always mentions how cooking connected her to her family. Having grown up with nine siblings she first took an interest in cooking watching her mother cook and took up the task of feeding her family. Dorian mentions how she first saw cooking as a chore but then watched it grow into a passion of hers, ultimately making it something she would want to pursue. However, in her audition she shows extreme humility and insecurity in a high-risk situation, even mentioning her dream of wanting to open a restaurant but not going after it because of her self doubt. In her audition, she mentions that she works as a creeler, someone who wraps textile around a base, however working with textiles isn't exactly her passion but a secure way to bring in a paycheck for her family, as opposed to having a risky business such as a restaurant. It's the mention of being unhappy and truly wanting to "wake up and follow your passion" that brings a sense of reliability. It speaks to people of all ages as we all grow up hearing 'if you do what you love, you'll never work a day in your life' but no one mentions the fear that comes with leaving what you already have to go after what you truly want; a combination of watching her grow her skills as a chef and her confidence  as she makes her way to the top is what truly has us rooting for her.
No Expiration Dates
Using the competition to kick start her second career, Hunter now has the opportunity to grow with her passion. Accompanied with a cash prize of $250,000 she will be given a book deal for her own cookbook. But Hunter is holding out for something better and is wanting to write a series of cookbooks, as well as open a restaurant serving "elevated soul food", a true testament to how she can incorporate her maturity in food with her origins. She will continue to hone her cooking skills by training with each of the judges to prepare for her future in the restaurant business and take off on her own. In overcoming moments of self-doubt and gaining self-determination Hunter has proven herself worthy of the title of "Master Chef" proving to everyone that your dreams don't have an expiration date and it's never too late to start!