Halloween is a big moment for business. According to consumer reports, child and adult spending has almost doubled in the past few years and could reach 10 billion this year! Make this fun holiday work for your business by taking part in these fun Halloween marketing tips and tricks and let us know your favorite part of Halloween.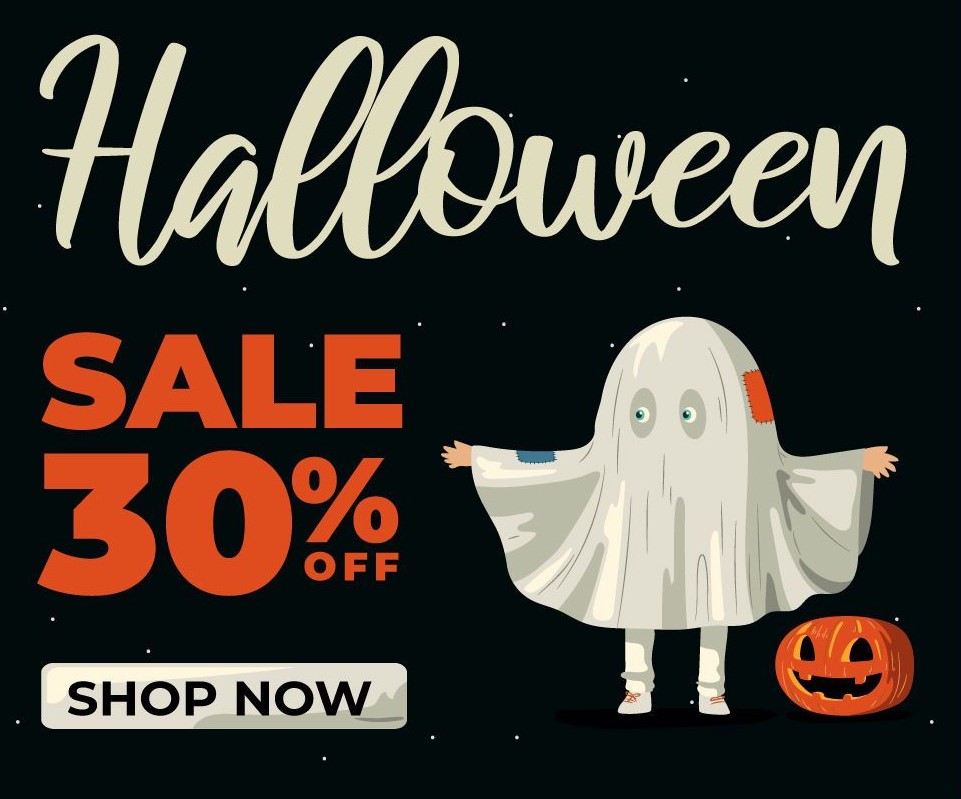 1. Host a Halloween sale or promotion to get potential clients excited for your business. There's nothing like a sale to encourage people to take the leap and give your product/service a try. Almost every brand offers a discount to first time buyers- while this could increase customer acquisition costs, odds are your lifetime customer is worth a greater amount!
2. Consider a Halloween special or limited edition version of your product. Just like we can all expect Bath & Body Works to come out with incredible seasonal scents, you can make your customers excited for the season with your own changes. Whether it's a limited run of something, or a new design you can easily put on t-shirts and tote bags, having something seasonal is a great way to get customers excited about every season with you.
3. Decorate your storefront! This is one of the easiest ways to get in the spirit, and attract customers. If you don't have a brick and mortar storefront, decorate your virtual shop! Your online store and website are how your customer sees you, dressing it up for the holidays can be fun for you and can make you stand out to customers. This is also where social media becomes a great player. It's the perfect place to give your brand a spooky makeover for the Halloween season! Not comfortable with graphic design? There are plenty of wonderful tools out there to help you, such as Canva, or you can hire a freelancer off sites like Fiverr, and Upwork for seasonal and small jobs.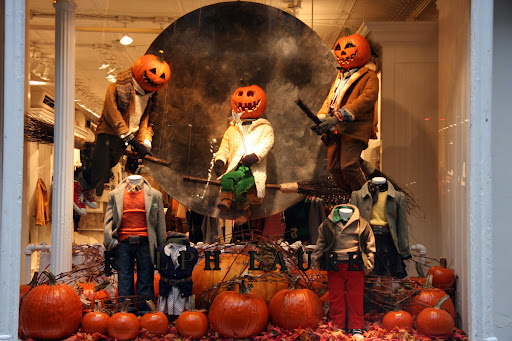 4. Halloween is the perfect opportunity to encourage great user-generated content. Offer a discount or gift with purchase to anyone (human or pet) who appears in costume. If you only have a virtual store, do this virtually! Encourage everyone to share pictures with your products and host a giveaway or discount to all participants. This increases your visibility, brand awareness and it's just fun for everyone!