In times of hardship, the spirit of ingenuity seems to flourish the most. All around the world, entrepreneurs, inventors, designers, and even concerned parents are pooling together their intellectual resources to create solutions that help with COVID-19. While new innovations seem to emerge everyday, we've compiled 5 of the coolest inventions:
CoVent
James Dyson, the billionaire founder of Dyson, created a new ventilator that can be produced in volume efficiently. Dyson says the ventilator, named the CoVent, was designed to "address the specific needs of COVID-19". Dyson will be producing 15,000 of them to help fight the pandemic.
Autonomous Robots
Hong Kong University of Science and Technology – Invented autonomous robots that can help deliver food and necessities to patients. This helps minimize the risk of nurses cross-contaminating when the only reason they need to enter the room is to deliver food.
Hands Free Door Openers – While many hands free devices have already made it to market, Steve Brooks wasn't satisfied. This London-based designer was inspired by the struggles his wife faces as a nurse and designed the "hygiene hook", a portable hands-free door opening solution that is small enough to fit in your backpocket. Even better? Steve has made the design publicly available so anyone with a 3D printer can download it. In fact, he encourages as many people as possible to produce the design and distribute it to their local community.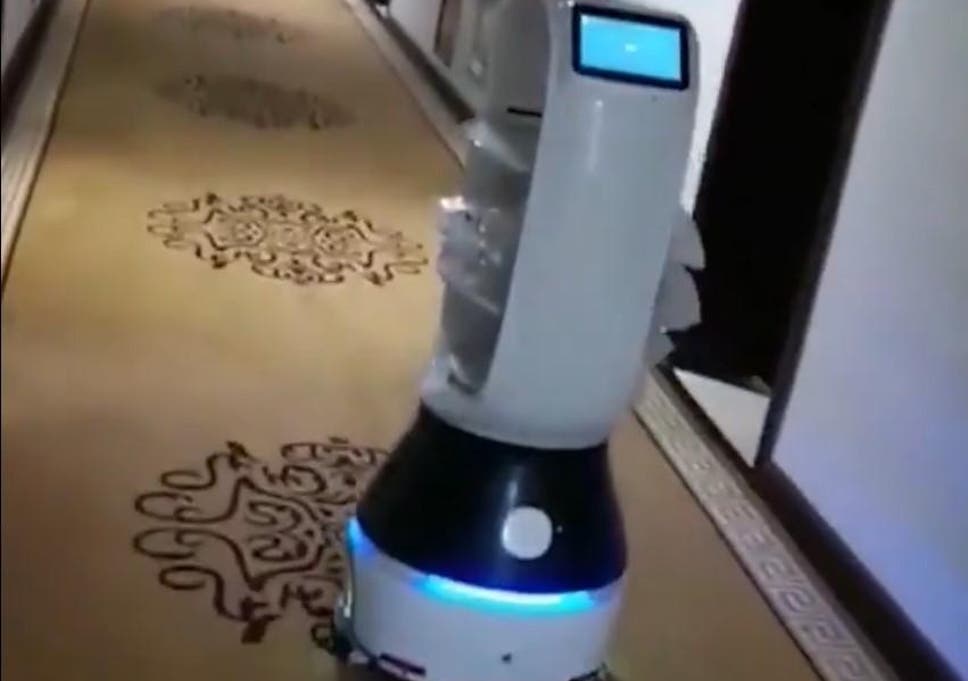 Immunotouch
Let's be honest, as dangerous as it is to touch our face, it's so difficult to stop! Thankfully, Seattle entrepreneurs Matthew Toles and Joseph Toles created a wearable band dubbed the Immunotouch that buzzes when the wearer's hand is near their face. It's a simple, effective way to become conscious of one of the most irritating habits during this pandemic.
Scylla
Scylla was originally an A.I. detection software designed to help prevent gun-shootings in America. However, since the COVID-19 crisis, they have returned their algorithm to detect if people have fevers through thermal cameras. If someone has a fever, the appropriate authorities are notified. They plan to deploy the software to public buildings and hospitals. South America has already ordered 5,000 Scylla licenses.
Baby Pod
It must be terrifying to have an infant in this environment. Ironically, the 'mother of invention' came from a father in this case. Cao Juingie, a 30-year old father from Shanghai, China, invented a baby pod to protect his infant outside. The pod intakes air through a filtration system, and a monitor inside doubly ensures that the internal air quality is pure. Additionally, gloves are inserted inside the pod as a way to interact with the child in a sanitary way.  
While these times are indeed scary, it can alleviate fear to see people turn a situation around through ingenuity! As we always say, it's never too late to start. Even when your back is against the wall, you can ideate a way to make an impact on those in need. Do you know any inventions brought on during this epidemic? Let us know in the comments below!