President Donald Trump has the authority to execute the Defense Plan, an act that gives the Federal Government the power to mobilize the private sector to produce vital supplies. But Trump has refused to do so, stating that the private sector is already voluntarily stepping in to help. He's not wrong. Every day it seems like a new company pledges relief, either through fiscal or material donations, and/or voluntary efforts. In these grim times, seeing humanitarian efforts helps to remind us that we're not alone. The best thing about world-wide challenges? The whole world is your team.
Below, we've compiled a list of 20 companies that are majorly funding the relief effort. Is your business doing something to help out? Let us know in the comments below. It's Never Too Late to start lending a hand!
1. Facebook
Facebook is giving away 100MM in grants to help small businesses, they also donated 720,000 masks left over from the California wildfire.
2. Unilever
Unilever donated $8M products to Feeding America, is donating more than 200,000 masks to hospitals to help protect the lives of health care professionals, will host a day of service with an additional $12M to help those in need.
3. Hewlett Packard (HP)
HP is 3D printing medical supplies such as respirators for hospitals and has already donated more than 1,000 parts.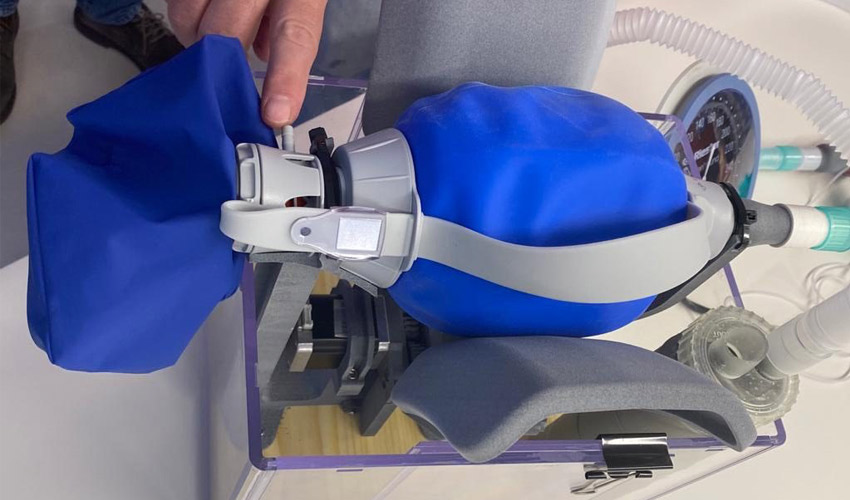 4. Moody
Moody pledged $1M in relief to recovery efforts.
5. MGM
MGM resorts donated 480,000 pounds of food to food banks across the U.S.
6. U-Haul
U-Haul is offering 30 free days of storage to displaced college students.
7. LVMH, L'Oreal, Bacardi
LVMH, L'Oreal, and Bacardi are converting their factories to create
hand-sanitizer, which they will donate after production.
8. UberEats
UberEats is donating 300,000 meals to first responders and health care workers
9. Apple
Apple is donating millions of medical supplies such as masks and scrubs to hospitals in the U.S. and across Europe.
10. Salesforce
Salesforce donated 9,000 masks to the California Medical Center.
11. Johnson & Johnson
Johnson & Johnson donated 1,000,000 masks, 48,000 bottles of sanitizer, an electrosurgical generator, and 1,300 packs of Acuvue contact lenses to China. They donated around $140,000 USD (1M RMB) to the Chinese Red Cross Foundation, and their company scientists are hard at work in developing a vaccine.
12. Microsoft
Microsoft donated $1M to Covid-19 relief funds, and is helping power CDC technology through Microsoft Azure and Microsoft Health Bot.
13. Dell
Dell has donated $284,000 (2 Million Yuan) to fund medical materials in China, $853,000 (6 Million Yuan) to develop IT infrastructure for the CDC in China.
14. Ralph Lauren
Ralph Lauren committed $10M in relief funds and will also produce 250,000 masks and 25,000 isolation gowns.
15. Fresh Direct
Fresh Direct is donating thousands of meals to NY common pantry, along with providing volunteer employees and trucks for food delivery.
16. Amazon
Amazon is donating 250,000 household staple items such as linens, shelf-stable food, and towels to housing sites in King County Washington, Amazon Web Services is supplying WHO with data and cloud infrastructure, as well as pledging $20M in cloud credits to COVID19 solutions. They've raised $27 Million for local nonprofits and charities who were affected by COVID-19, has launched AWS Diagnostic Initiative, a program to support medical software developers, along with $20M in funding to support them, and millions more in local economic relief.
17. Bill & Melinda Gates Foundation, Wellcome, MasterCard
Bill & Melinda Gates Foundation, Wellcome, and MasterCard, have joined efforts to contribute $125 million to treatment development for COVID-19, called the COVID19-THERAPEUTIC ACCELERATOR. The B&M foundation is also granting $3.7M to Seattle COVID19 response efforts. They've also set aside an additional $100M for relief efforts.
18. Alibaba
Alibaba is working to develop new systems to help combat COVID19, most notably developing a new AI system that has 98% accuracy in detecting Coronavirus.
19. Intel
Intel has allocated $6M for Coronavirus relief, and has donated more than 1M in protective items to health care workers.
20. IBM
IBM has dedicated its CALL FOR CODE challenge to COVID19, an international competition in which software developers create novel solutions to the challenge's theme. They are providing cloud services to developers working towards a solution, and deploying Summit, their record-breaking supercomputer, to accelerate research processes.